Upcoming BFLO Hydration Events!
Contact us to secure your event in advance!
Interested in having BFLO Hydration participate in your event or have questions about our upcoming events? Use the form below to contact us or email leigh@bfloiv.com.
---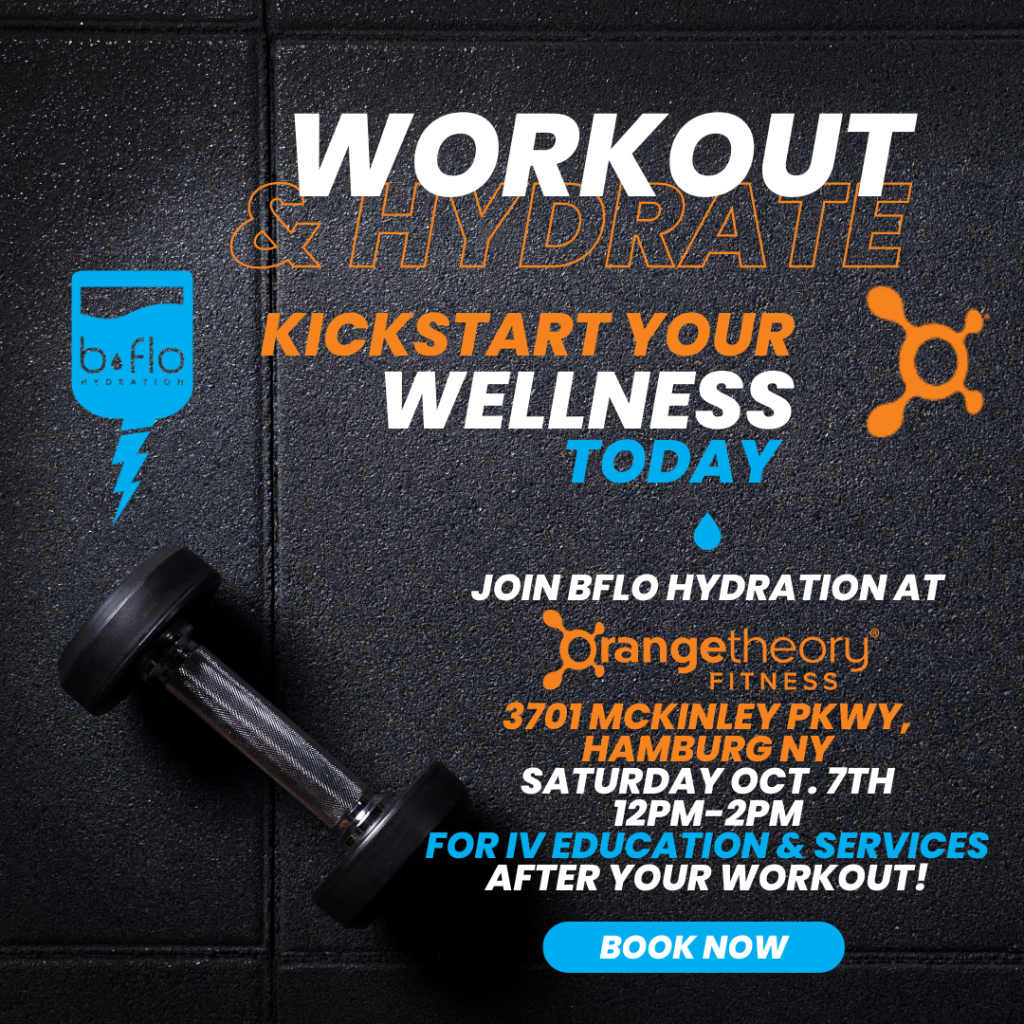 Orange Theory Fitness Southtowns
October 7th
Time: 12PM – 2PM
3701 McKinley Parkway
Hamburg NY
BFLO Hydration clients get $10 off monthly Orange Theory memberships.
Orange Theory clients get exclusive package offer at BFLO Hydration: 3IVs and 3 injections for $500! (A $600 Value)
Peregrine Senior Living
October 10th
This is a private event.
BFLO IV: Event Registration
Book an Appointment Today