Help Your Body Absorb All Those Great Vitamins
Any one of our locations
---
One of the best ways to help your body fully absorb vitamins is by injecting them into your muscles. BFLO Hydration can do just that with our intramuscular injections, available in Buffalo or Orchard Park, NY.
We have a variety of injections, so you're sure to find one that meets your needs. Schedule a consultation with our experts today to get an antioxidant with anti-aging properties.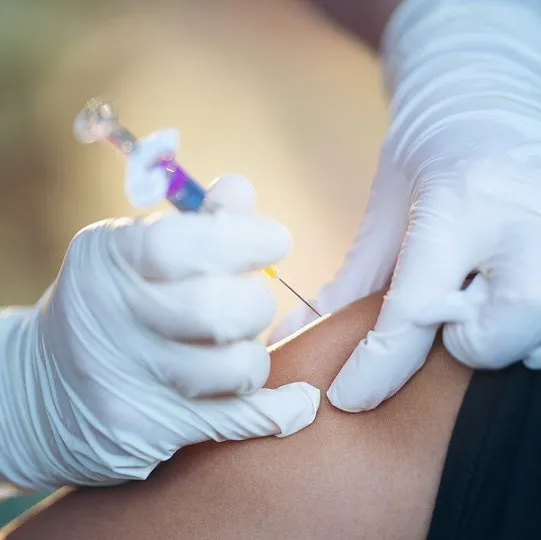 Choose an intramuscular injection that meets your needs
Whether you want an antioxidant with anti-aging properties or immunity-boosting properties, we can help. You can choose between the following injections:
B6
B12
B Complex
CoQ10
L-Carnitine
Tri-Aminos
Glutathione
Taurine
Lipotropic
Biotin
Stress/Anxiety
NAD+
Not sure which intramuscular injection is right for you? Talk to our team today. When you schedule your appointment, you can also schedule future appointments. We recommend getting our shots once a week for the best results.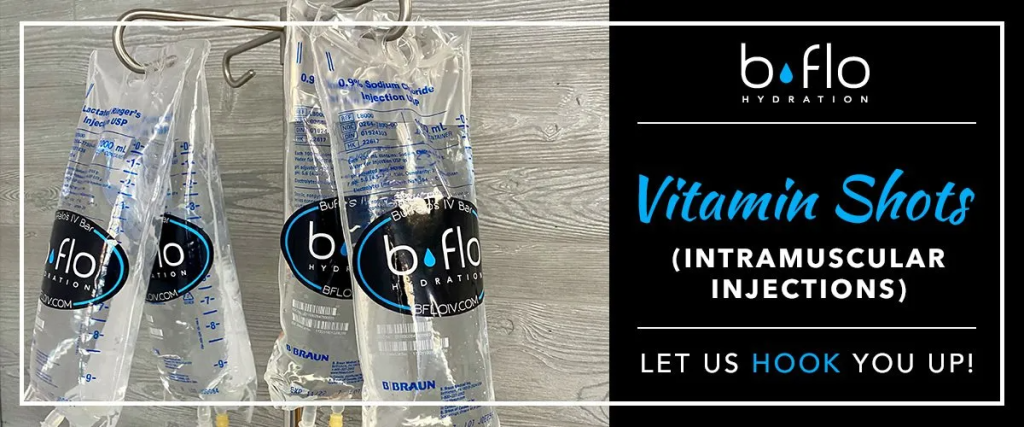 No time for an IV?
Our vitamin injections provide a week's worth of vitamins with only one injection!
---
Schedule your individual injections and get ready to take on the world!
Talk to our staff about setting up weekly or monthly injections, and book in bulk to SAVE:
---
Buy any 6 Injections, Get 2 Free! (8 Injections for $150)
*Excludes NAD+ injections*
Book an Appointment Today